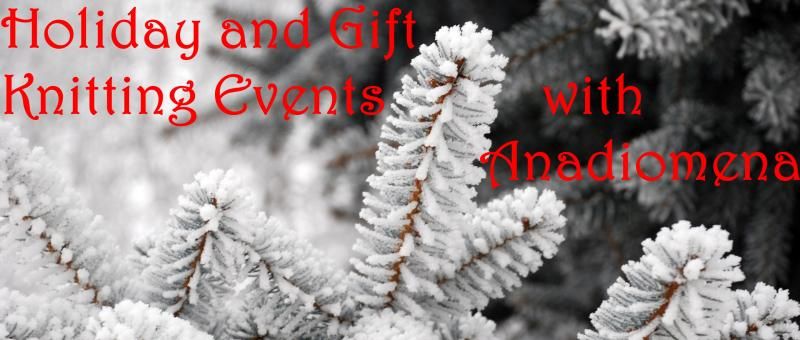 Hi everyone,
It is this time of the year again! Are you starting your Holiday knitting yet? Are you knitting for yourself? or making gifts?
I would like to see what everyone is working on.
So instead of having a KAL for all our knits, I would like to host some mini events.
What does it mean?
There will be several events, each one will be run for 1-2 weeks in general, though we will have some short events too that will last a couple of days. New event will start when the previous one is complete. You can participate in all, or in ones you like, or the ones that suit your current knitting schedule.
When do events start?
The events start now and will end on Jan 1st, 2015.
Who can join?
Everyone is welcome! You can join at any time.
Will there be prizes?
Yes there will be! Some will be fun, others will be silly, and others will be what you most desire.
If you join the event, you have to complete all the requirements to qualify for a prize specific for that event.
Where can we chat and share projects?
Over in our Ravelry Group:
Anadiomena's Adventures
. Each event will have its own thread, so for event specific chatter you will need to post in the event's thread. Other than that, this thread is open for all discussions.
If you do not like to chat, you do not need to.
Our first event has already started:
We all have projects we want to knit but never get to them for one reason or another. I know I have a huge list for must have accessories, shawls especially.